As Christians we await the return of our Lord Jesus Christ. Jesus Himself told us He will come back for His church. This will happen before the final judgment on earth spoken in the book of Revelation, this final judgment is also called His second coming or millennium reign (Jesus coming in a white horse) & it is a completely different event, but many people confuse them.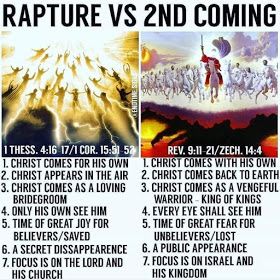 Let not your heart be troubled; you believe in God, believe also in Me. 2 In My Father's house are many mansions; if it were not so, I would have told you. I go to prepare a place for you. 3 And if I go and prepare a place for you, I will come again and receive you to Myself; that where I am, there you may be also. John 14
"Because you have kept My word of patience, I also will keep (Guard, reserve) you from (out of) the hour of temptation which shall come upon the entire world, to test those who dwell on the earth." (Rev. 3:10).
I know some that had not heard about this before, will wonder where this concept came from. I have heard others say the word 'rapture' is not in the bible. True, the word isn't in the bible but the concept is biblical (like the word Trinity, discipleship & others are not in the bible either but the concept is found there). The Greek word is 'Harpazo' G726 & it's translates to be 'caught up'. The word raptures comes from a Latin word meaning "a carrying off or a snatching away."
In the Old Testament we see Enoch, Gen.5:24, where it says he disappeared, God took him. Hebrews 11:5 explains that Enoch didn't see death but was taken away by God. Elijah also ascended into heaven without seeing death (II Kings 2:11). And this concept is also found in the New Testament.
 I know a man in Christ who fourteen years ago—whether in the body I do not know, or whether out of the body I do not know, God knows—such a one was caught up (G726) to the third heaven. 2 Cor.12:2
There are other verses where the word (G726) is used. Also Revelation 11:12 speaks of the two witnesses who heard a great voice from heaven, saying to them Come up here, And they went up into heaven in a cloud; in the presence of their enemies.
The rapture of the church is the event in which the Lord "snatches away" the believers from the earth in order to make way for His judgment to be poured out on the earth. We find about it in 1 Thess. 4:13–18 & 1 Cor. 15:50–54.
 16 For the Lord Himself will descend from heaven with a shout, with the voice of an archangel, and with the trumpet of God. And the dead in Christ will rise first. 17 Then we who are alive and remain shall be caught up together with them in the clouds to meet the Lord in the air. And thus we shall always be with the Lord. 18 Therefore comfort one another with these words.

In a moment, in the twinkling of an eye, at the last trumpet. For the trumpet will sound, and the dead will be raised incorruptible, and we shall be changed. 53 For this corruptible must put on incorruption, and this mortal must put on immortality. 1 Cor. 15:52-53.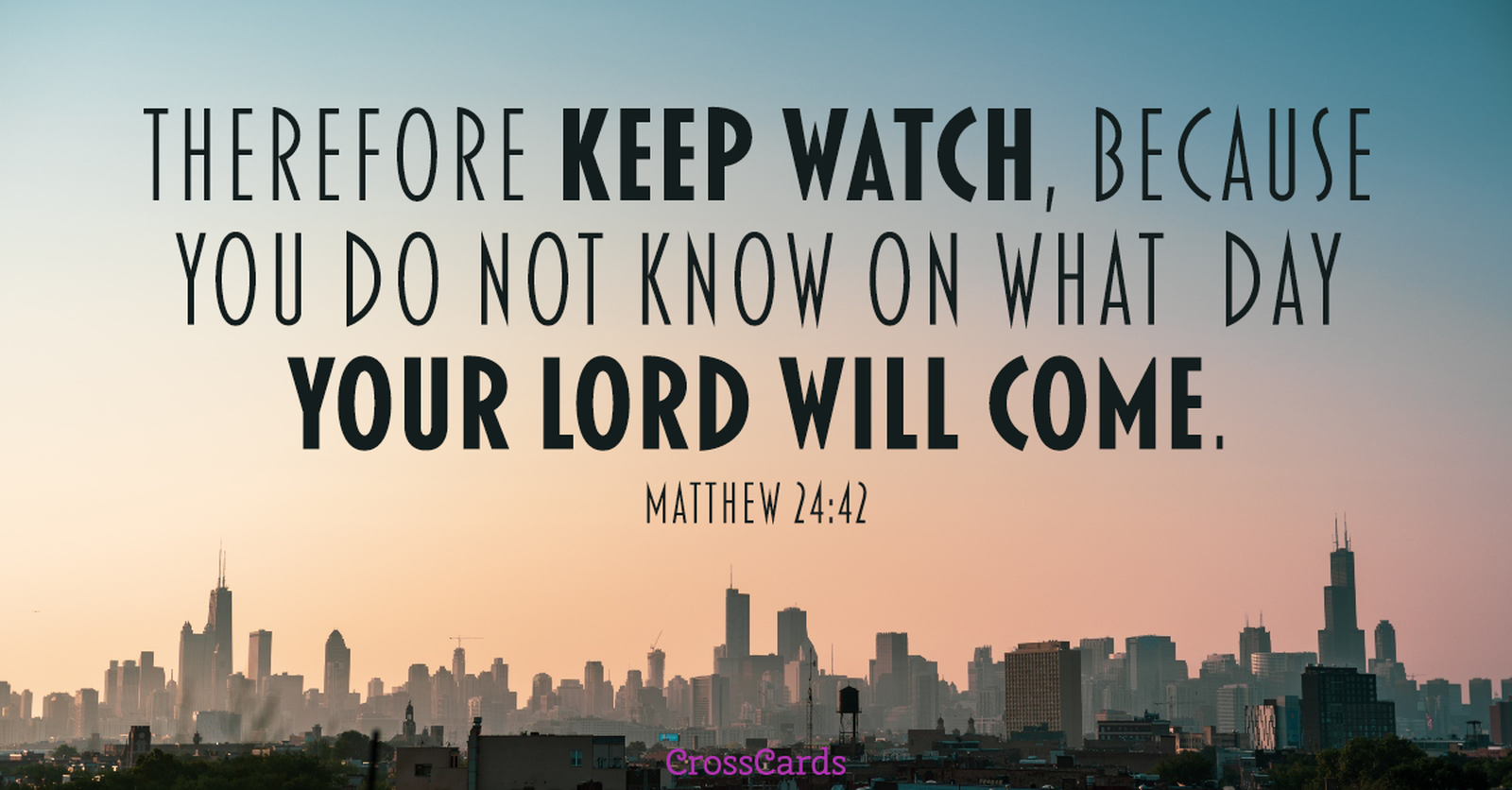 The rapture should be a comforting doctrine full of hope & the Lord wants us to "encourage each other with these words" (1 Thess 4:18). This isn't a new concept like some people say. Some argue the doctrine was developed in early 1800s by a man named John Nelson Darby (Plymouth Brethren in England), others mention Margaret MacDonald, & this isn't true.  But even if it was true, the concept of the rapture is in the Bible, what people try to argue w/this new concept or not, is really about the time it will occur, if is Pre- Mid or Post tribulation rapture.
There are very old sermons & documents before the 5th century talking about the rapture, also early Church fathers' such as Irenaeus "Against Heresies"(130-202 AD.) who personally knew the apostle John, writer of Book of Revelation;  Paul's companion Barnabas, have letters 'The Epistle of Barnabas 15 (146-47)' dated A.D. 100-105; Fragments 6 (154-55) of Papias of Hierapolis, who lived (c. 60 – c. 130 AD.) , Justin Martyr 'Dialogue with Trypho 80 (2 38)' dated (110-195 AD.),Cyprian (200-250 AD.) "The Epistles of Cyprian 55 :1 (3 47 ) & The Treatises of Cyprian 11:1-2 (496)" , Tertullian 'On the Resurrection of the Flesh 22 (56 0-6 1)'(145-220 AD.), Hippolytus (185-236 AD.) 'Treatise on Christ and Antichrist 65 (218)", and Lactantius (260-330 AD.) " all who wrote on the imminent return of Jesus Christ, the central argument for the Pre-Tribulation Rapture view.
In the early 5th Century, the Catholic Church adopted Augustine's Amillennial (no rapture) interpretation of end time prophecy, as the Church's official end-time viewpoint & they persecuted other Christian denominations, burned Bibles, tortured people, etc. so their 'no rapture, no physical millennium reign' became the popular viewpoint.
Many Reformers/Calvinists (system that came about in the 16th century after Catholic monk John Calvin read & followed St. Augustine's, teachings) were also Amillennials, but nonetheless also premillennialism began to return as a factor within mainstream Protestantism. Also we found Philip Doddridge's commentary on the New Testament (1738) and John Gill's commentary on the New Testament (1748) both use the term 'rapture' & speak of it as imminent.
We know the Lord Jesus Christ will come for His church (in the air) because the bible clearly says so, He will come to save those who eagerly wait for Him Heb.9:28 . Some time later He will come down on earth, to judge the world, or a second coming for the world. But it is very important to keep in mind that the time of the rapture should not be a cause for division, since the important thing for our salvation is to understand and receive the redemptive sacrifice of our Lord Jesus Christ.
I was taught about the Pre-Tribulation rapture in my congregation & I believed that way for many years, even I always believed there would be persecution for true Christians, because God will clean His Church. The Word says judgment starts in the House of God (1 Pet.4:17). But when a Peace treaty w/Middle East was signed, the global pandemic came, then these reminded me about the 4 horses of Revelation & I decided to study more to see any possibility that the Church would be present at the beginning of the tribulation or the 6 seals, & no long after that a war started in Europe.
I always knew that the Church wouldn't be here (or it would be protected, Rev. 3:10) from the wrath of God, (John 3:36, 1 Thess. 5:9). The wrath of God is only for those who rejected Jesus the Son of God as their Savior (Eph. 5:6, see also Eph. 2:1-3), the wrath is not for those that have received Jesus Christ & obey Him (for that reason I had never agreed with Amillenial view). Now I believe it's very possible the church will leave during the 6th seal (Pre- wrath of God), very close to the event of the Antichrist revealing himself publicly & the confirmation of same Peace Covenant. So I think it's better to be prepared for persecution & hard times, got nothing to loose. The coming events will confirm if this is right or not, if we don't get to see the events coming is because the Lord is taking us away, so there is no need to argue about it, just let us be ready.
The rapture of the church is a blessed hope (Titus 2:13) & glorious event we should all be longing for. We will finally be free from sin & will be forever in God's presence. Come Lord Jesus! Praises be to our Lord & King!!
The Time Is Near

7 "Behold, I am coming quickly! Blessed is he who keeps the words of the prophecy of this book." .  .  . 14 Blessed are those who do His commandments, that they may have the right to the tree of life, and may enter through the gates into the city.

. . . And the Spirit and the bride say, "Come!" And let him who hears say, "Come!" And let him who thirsts come. Whoever desires, let him take the water of life freely. Rev. 22:6-21
Related study: